September 21, 2017 at 12:30 pm
#713
Hexnode Support
On Samsung SAFE, Kyocera and LG Gate devices, the regular app installation will do. Apps will be pushed silently. Other Android devices should be rooted or should have the Hexnode MDM app set as a system app to enable silent app installation.
Here's how you can do app installation and update in Kiosk mode, with minimal interaction from the user-end.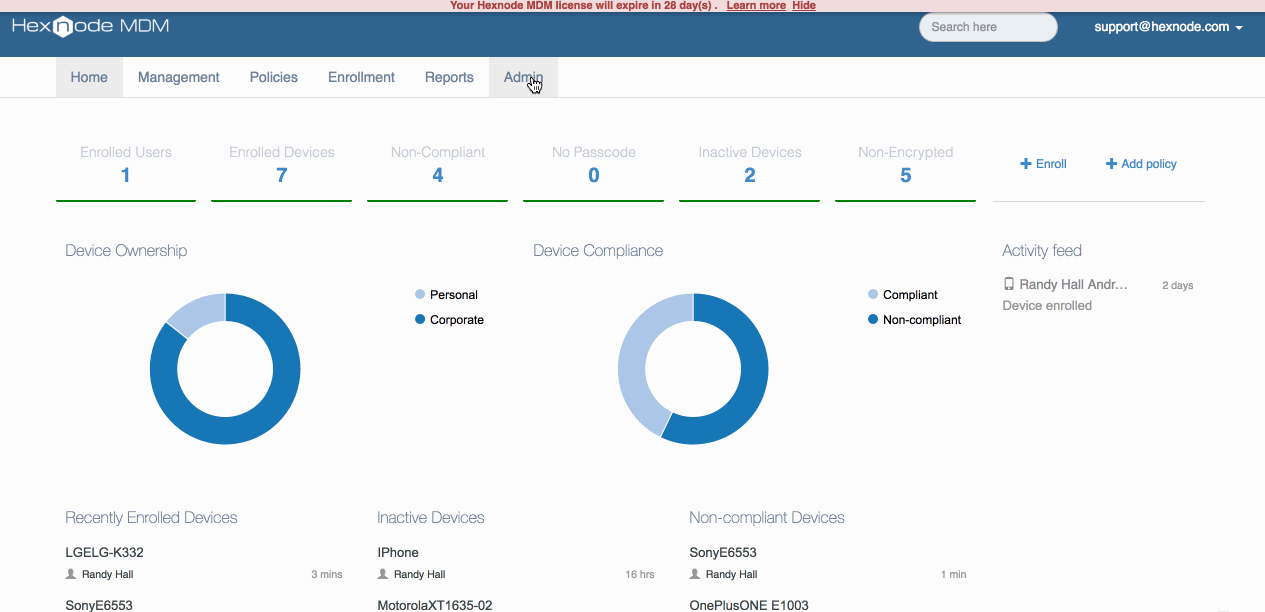 Thanks and regards
Hexnode Support Team
+1-866-498-9407 (US Toll Free)
+44-(800)-3689920(UK Toll Free)
+61-1800165939 (Australia Toll Free)
+1-510-545-9700 (Intl)
Hexnode | Mitsogo Inc.