May 19, 2020 at 1:00 pm
#7094
Grace Baker
Hey, Thanks for reaching out to us.
The devices listed under the Manage tab can be filtered out based on the enrollment status. The filter options will be shown along the right side of the Manage tab. Select Pre-approved under Enrollment Status and the pre-approved devices will be listed.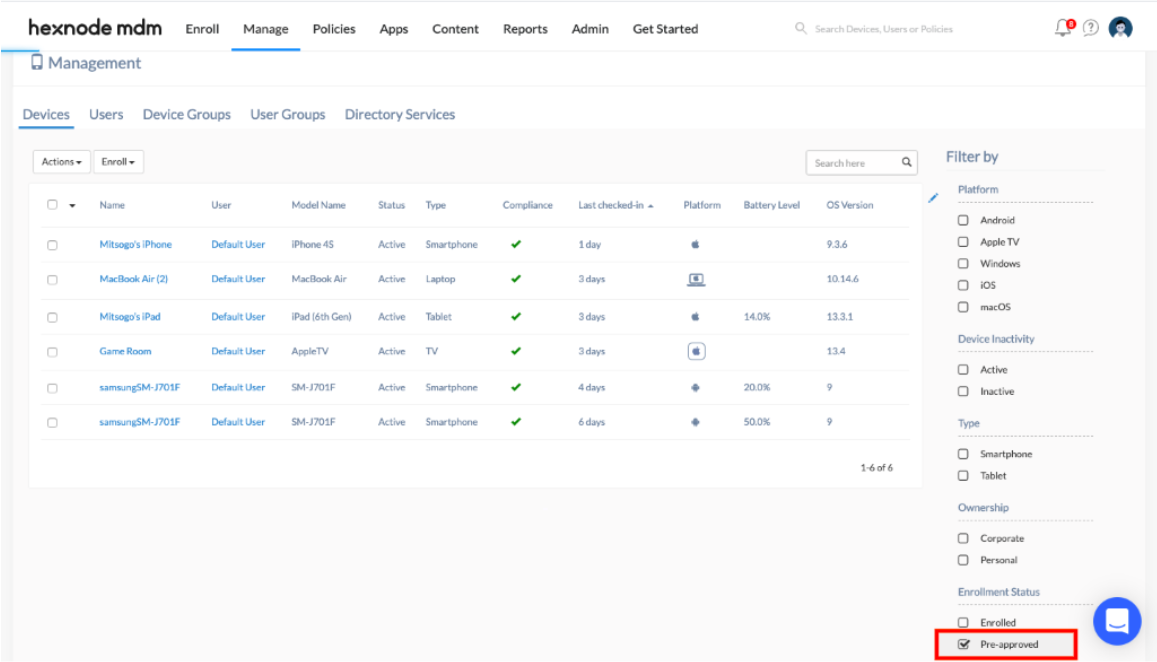 To remove a pre-approved device from Hexnode, select the device, click on Actions button and choose Delete Device.
Cheers!
Grace Baker
Hexnode MDM