March 5, 2020 at 12:53 pm
#5762
Grace Baker
Hey, Thanks for reaching out to us.
There are some changes due to the recent updates. To enable the Location Check-in in Android Kiosk, please navigate to Policies-> Kiosk Lockdown-> Android Kiosk Lockdown-> Peripheral Settings-> Location and enable the option Users can add location notes. Associate targets and save the policy.

Once the kiosk mode is enabled on the device, open the settings app on the device. Tap on the Location Check-in pop-up that appears on the device screen. A prompt appears to enter the location note. Click Send.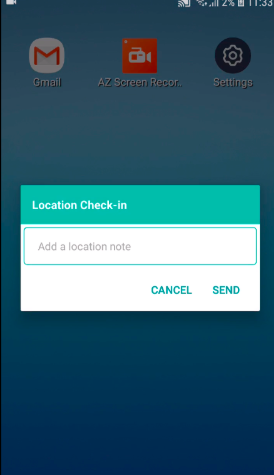 To see the location notes from the Hexnode MDM console, please navigate to Reports-> Location Reports-> Location History. 
Need more help? Check out Location Check-in on Android.
Cheers!
Grace Baker
Hexnode MDM