January 2, 2020 at 3:12 pm
#4620
Grace Baker
Hey, Thanks for reaching out.
Yes, Hexnode can meet your requirements.
Please navigate to the Manage tab and select one or more devices from which you want to clear the password.
Click on the Actions button and select the 'clear password' option. The password will be cleared from the device immediately after the clear password option is selected.
Please note that this is supported only on Android 7.0+ devices enrolled in Android Enterprise. Activate the password token in the Hexnode for Work app once for the action to work.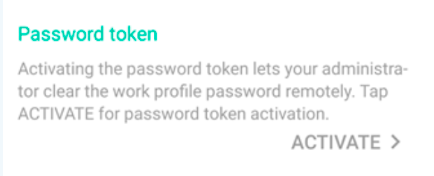 In profile owner mode only the Work profile password can be removed using this action.
Kindly use the link for detailed guidance on the same.
Cheers!
Grace Baker
Hexnode MDM