December 18, 2021 at 3:32 am
#13927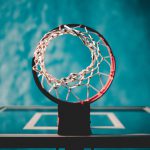 Chris Coleman
Hey, Thanks for reaching out to us.
You can add multiple VPP accounts to the Hexnode portal. Once the VPP token of an account expires, the apps that have been purchased through this account will no longer be available for distribution. If two VPP accounts are created for the same Apple Business Manager, it will generally contain the same apps since you are trying to achieve access to the same ABM account. Seems like you are trying to use the same ABM account, so you probably will have access to the already purchased apps as well.
Check out our help link on VPP apps for more info.
Cheers!
Chris Coleman
Hexnode MDM