September 17, 2021 at 9:47 am
#12946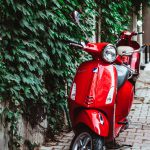 Riker Mccarthy
When you configure Wi-Fi for Android, you are shown the following notes –
Wi-Fi profiles with WEP security will not get saved on the device.
Unlike other devices, the Wi-Fi configurations pushed to the device will not be shown under "Saved Networks" in Settings.
In devices where Hexnode MDM app has no notification access privileges, when the device enters the range of a configured Wi-Fi network, users will be asked whether to connect to the Hexnode suggested Wi-Fi network (even if the device is in kiosk mode), manually grant the permission to connect to the network. If declined, any subsequent Wi-Fi configurations pushed will not be saved on the device.

@roxanne if you're enrolled as Device Admin, take this into consideration.