September 2, 2021 at 1:10 pm
#12744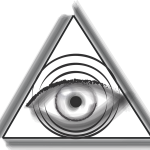 Deborah Timothy
Apple makes the bypass code unretrievable 15 days after the device has been supervised.  If the user does not fetch and clear the activation lock via Hexnode within this time, then the UEM will not be able to retrieve the code. Here are a few things that you can try for generating a new bypass code:
Set up the device as a new device.
Erase the device but do not restore it from the backup.
Erase and restore the device from the backup of a different device.
Hope that clears things out.
Cheers!!
Deborah Timothy
Hexnode UEM