August 31, 2021 at 2:01 am
#12716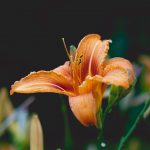 opheli_a
Is this happening for all your Macs? It sounds like a device-specific problem that has something to do with the keychain. Each user has a default keychain for user login. The kind of error you mentioned could occur if –
The user's password does not match the password of the login keychain (old password persisting in the keychain).
If the system found no login keychain (keychain not created during user creation).
Sometimes it might also occur when you change or reset the password from the login window.
The user is missing access permission to read and write to the Keychain/Application folder.