August 18, 2021 at 9:09 am
#12345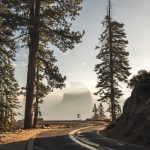 archie_e
Yea, ofcourse @gable-lapis,
We are using a couple of different tv's with different specs. Most of them are X96 mini–TV Boxes with Quad-core Cortex-A53 (Android 7). We also use SkyStream PRO (Android 9) and VANKYO MatrixBox X95A 4K Android TV Box (Android 9) too in our stores. There were some difficulties in enrolling the last device, but we got instant resolutions on contacting the mdm support team. We are mainly using it as kiosks and signages and currently, hexnode is able to meet our store requirements. But to be clear, I don't think you can use the advanced level features that are supported only on android enterprise or other dedicated enrollment methods.
I broke a few sweats checking out some of the prominent mdm vendors! ? Let me tell you his, hexnode offers by far the easiest enrollment techniques considering the other mdms in the market.
PS: While testing we found out that hexnode supports almost all tv's with OS v4.1+ and most of the device admin level features are working on all tv's, so I guess you have no reason to worry!