July 19, 2021 at 8:51 am
#11492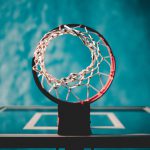 Chris Coleman
Hey Aitana,
Thank you for reaching out to us!
When you add an application as a Mandatory App and configure the App configuration of the application in the same policy, the app configuration will be sent along with the Install Application command. Hence, a separate app configuration action will not be present inside the Action History. If the app configuration is added in a different policy, you will see the app configuration action inside the Action History tab.
Hope this answers your query.
Cheers!
Chris Coleman
Hexnode UEM