July 16, 2021 at 2:12 pm
#11446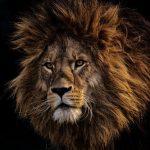 Shawn Payne
Glad I could help. With non-supervised devices, you can still Blacklist/Whitelist apps. Though, the apps cannot be blocked from the device, you will be able to find devices that are running Blacklisted Apps.
Browse to Admin Tab > General Settings > Compliance settings and check "Device is not application compliant".
Now, any device running the Blacklisted Apps will be rendered Non-compliant.
You could also choose to ask the user authorization and convert Unmanaged Applications to Managed. Follow the same steps listed in the previous post. For non-supervised devices, the user will be asked whether to allow the action. If authorized, the application will be Managed and can be uninstalled using the same steps as discussed above.
If you are running an iOS version below 13.0, then you are in luck. You can try blocking the App Store on the device.
Create a Policy and browse to iOS > Restrictions. Find and disable "Show App Store on the device" listed under Allow Application Settings.  Apply the policy to the devices.
The policy works on non-supervised iOS 4.0+, but requires supervision on iOS 13.0+. Once applied, the App Store will be hidden and the user cannot install any app other than the ones distributed through the MDM or installed via Apple Configurator. But the currently installed apps will remain functional.
Hope this helps!
Shawn Payne.
Hexnode UEM.