June 30, 2021 at 11:08 am
#10870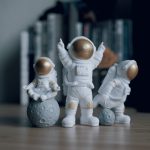 Gabriel Galbraith
Thanks for posting on our forum guys!
Sounds like the app catalog feature would just suit your needs, @Niha! This feature lets you create a customized app store where you can add all the apps required by the employees.
To create an App Catalog, go through the following steps:
Navigate to the Apps tab.
Choose App Catalogs and click on +New to create a new app catalog. Here, you can add the necessary apps or app groups and save the catalog.
Under Policies > macOS > App Management, select App Catalog and click on Configure.
Choose the catalog you want to add by clicking on the +Add Catalogs button and associate the policy to the employees.
These apps will be displayed in the App Catalog section of the Hexnode app on the employee devices.
To make your job easier, you can classify different teams as user groups and associate the specific app catalog policy with these user groups.
Hope that resolves your doubt.
Cheers!
Gabriel Galbraith
Hexnode UEM