June 22, 2021 at 9:49 am
#10549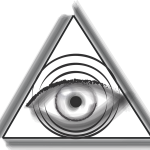 Deborah Timothy
Hello Denise & Kayle,
Thank you for reaching out to us.
This icon is usually displayed on the Hexnode app when the enterprise app has been updated in the portal but not on the device. Inform your employees to update the app by clicking on the app icon.
The wrench icon is displayed on other enterprise apps to notify the user that those apps added in the kiosk haven't been installed on the device yet. Since they are enterprise apps, you need not make Google Play Store a background app. Simply clicking on the app icon on the device will install the app and will remove the wrench icon.
Go for silent installation of apps to get rid of this problem altogether. Apps install silently on Samsung Knox, LG GATE, Kyocera business phones, devices with Hexnode MDM as a system app and on devices enrolled in the Android Enterprise program as Device Owner.
Cheers!!
Deborah Timothy
Hexnode UEM