June 22, 2021 at 8:56 am
#10513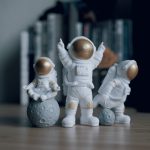 Gabriel Galbraith
Thanks for helping out, @Amira @ricardo!

@Cohen, since there are no kiosk policies or any blacklisted apps, the issue could be occurring due to some other reasons:
The Play Store restriction might be enabled. Under Policies > Android > Advanced Restrictions > Allow App Settings, ensure that Google Play Store is enabled. If the option is disabled, it will restrict app installations and updates.
Ensure that the devices are properly connected to the internet network.
Check if data saver is enabled for Google Play Store and/or Google Play Services.
Ensure that the latest update is compatible with the devices.
Check if the update has been released in your region.
Please check and update if the issue is resolved.
Gabriel Galbraith
Hexnode UEM