June 21, 2021 at 5:29 pm
#10503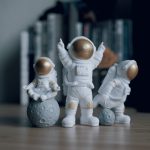 Gabriel Galbraith
Hey everyone! Thanks for posting on our forum.
There are broadly two different cases where the said issue could occur.
Case 1
This could happen when a web content filtering policy has been applied to the supervised iOS device. In such a case, the user will be unable to clear the browsing history from Safari.
Case 2
If the user has enabled either the Limit Adult Websites option or the Allowed Websites Only option in Settings > Screen Time > Content & Privacy Restrictions > Web Content, the Clear button will be greyed out in Safari.
Hope this resolves the issue.
Cheers!
Gabriel Galbraith
Hexnode UEM