June 14, 2021 at 10:12 am
#10192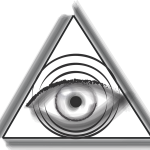 Deborah Timothy
Hello Harriet,
Thank you for reaching out to us.
You can create app folders in iOS through Hexnode. Go to Apps > App groups > Add group. Give a name, description (optional) and add the necessary apps. Save the group and add it in the layout you created. You can add app groups even to the dock of the device. On iPhone if more than four apps/app groups/webclips  are added, then only the first four items would be shown in the iPhone dock and the rest would be hidden. However above iOS 11, the iPad dock fits up to 13 apps at once, and up to 6 apps till iOS 10.3.3.
Read our help doc on customizing Home Screen Layout to know more.
Cheers!!
Deborah Timothy
Hexnode UEM