Good Day Hexnode Team!
I wanted to reach out regarding the Activity Info popups on the Administrator Portal, since the Admins can see a notification like " '2' mandatory apps missing" on the feed like the one below: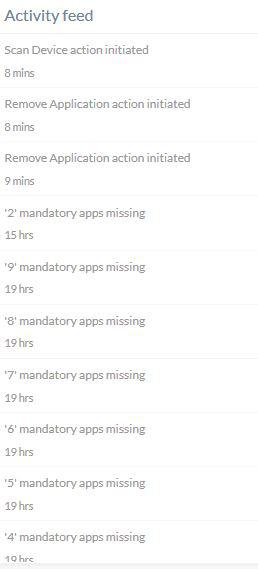 and tapping or clicking on one will produce a popup window, maybe you could indicate also like what are the details for that flag since the existing is just also the same as the one in the feed.

If it says an app is missing maybe you could show a list of what apps are not present on the device.
Thanks and have a great day!