I. Remove user installed trusted credentials for Android
Android certificate configuration is now enhanced by adding a new option to remove all the user installed trusted credentials.
Navigate to Policies > Android > Certificates, and enable the option 'Remove all user installed trusted credentials'. However, this option will not remove the system CA certificates and certificates installed via policy.
II. Keep screen on while charging for Android
An option to keep the screen on while charging is included under Policies > Android > Advanced Restrictions > Display Settings.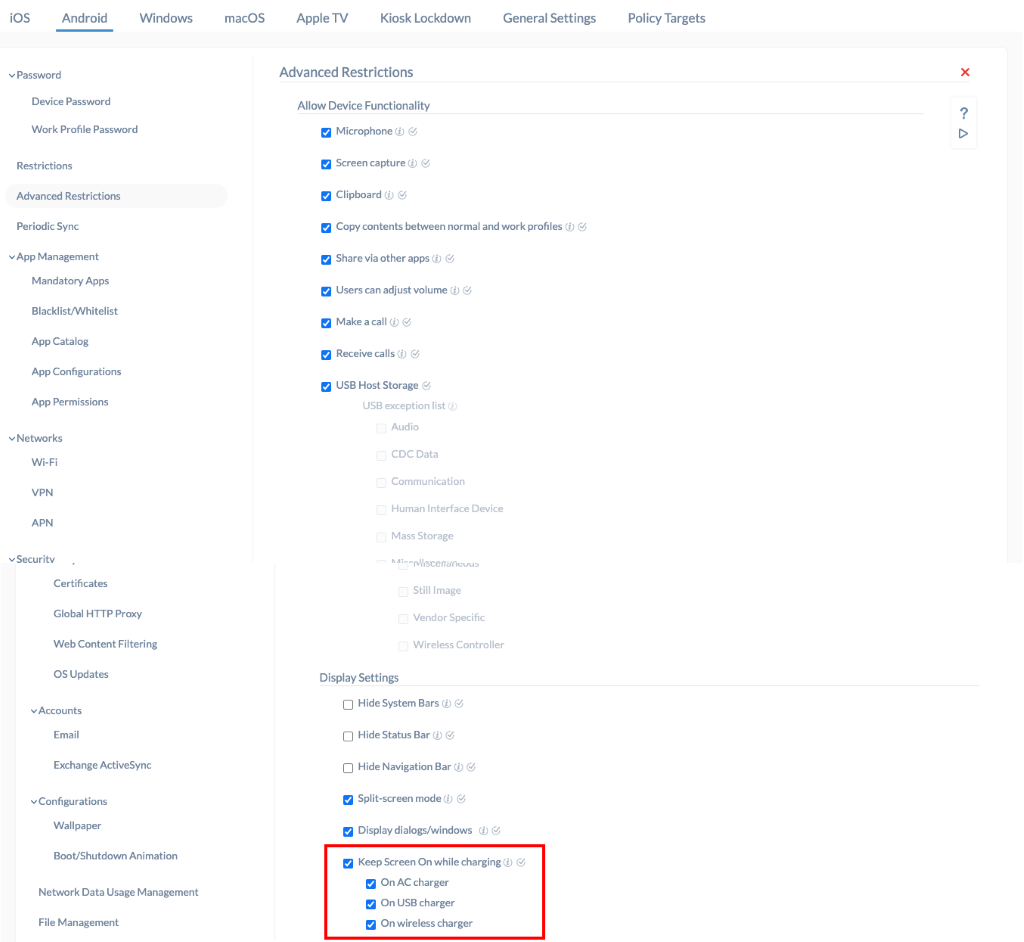 You can choose the type of power source that can cause the device screen to stay on while plugged in. The available options are
On AC charger, On USB charger,
and
On wireless charger
. This feature is supported only on Android 6+ devices enrolled in Android Enterprise Device Owner mode.
III. Auto update Hexnode MDM App for Android
Being the agent app that controls the communication between the enrolled devices and the MDM console, updating the Hexnode MDM app is always a requirement for the smooth functioning of the managed devices.
With Hexnode's latest update, we have included a new option to update the Hexnode MDM app automatically on Android devices.
App gets updated automatically only on Samsung Knox, LG GATE, Kyocera business phones, Android Enterprise devices, devices with Hexnode MDM as a system app, and on devices that have Hexnode System Agent app as a system app.
Here is how you can configure this!
Navigate to Admin > General Settings > Hexnode Application Settings.
Check the option 'Auto Update Hexnode MDM App'.





Cheers!
Michelle Hendricks
Hexnode MDM