1. Configure Multiple Wi-Fi for Android devices
The Wi-Fi network configuration for Android is now enhanced with the option to configure multiple Wi-Fi settings.
You can add additional Wi-Fi configurations under Policies > Android > Networks > Wi-Fi.
Click +Add more.
Configure the additional Wi-Fi settings and save the policy.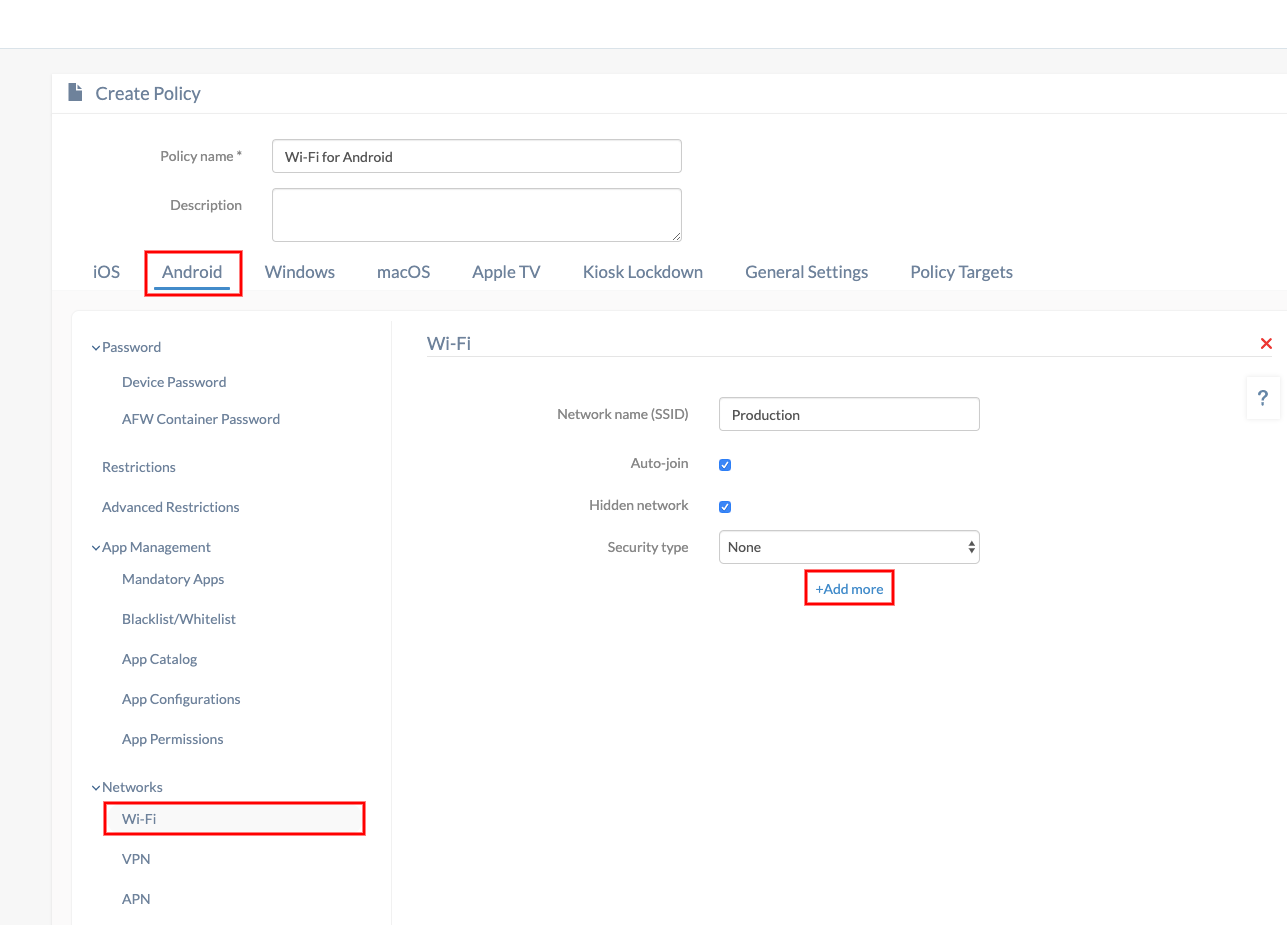 2. Remote lock for Windows 10 PC.
The remote action, Lock device is now enhanced with the support for Windows 10 PCs.
You can remotely lock the device by navigating to Manage > Devices > select your device > Actions > Lock device.
3. Pre-approved enrollment support extended to G Suite & Azure AD users.
An option has been included to select the G Suite/Azure AD users for pre-approved enrollment of devices.
Navigate to Enroll > All Enrollments > Enterprise > Pre-approve.
Select the option Azure AD/Google user.
Under Domain, switch to Azure AD/Google domain and then Pre-approve the devices.
Cheers!
Michelle Hendricks
Hexnode MDM