Hexnode MDM has incorporated Mobile Data Management functionality in it to enable organizations to track mobile data usages and monitor them via policies on each of its enrolled devices.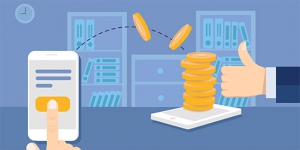 · Track Mobile Data Usage
-Track data usage of all managed devices.
-Track data usage of individual apps on devices.
· Manage Cellular Data Usage via Policies.
-Enforce policies on devices by restricting daily/monthly Wi-Fi, mobile and total data usage.
· Data Usage Alerts
-Alerts via email when data limit exceeds.
-Schedule daily and monthly alerts via email.
· Generate Reports
-App-wise data usage reports
-Mobile data, Wi-Fi and total data usages.
Thanks and regards
Hexnode Support Team
+1-866-498-9407 (US Toll-Free)
+44-(800)-3689920(UK Toll-Free)
+61-1800165939 (Australia Toll-Free)
+1-510-545-9700 (Intl)
Hexnode | Mitsogo Inc.