Hey, Thanks for reaching out to us.
The ownership of the enrolled devices can be displayed along with the device list under Manage tab:
Navigate to Manage-> Devices.
Click on the edit icon and check Ownership.
Click Done.
The device list can also be filtered based on the filter options along the right side of the Manage tab. Select Corporate/Personal under Ownership based on your requirements, to list out the corporate or personal devices.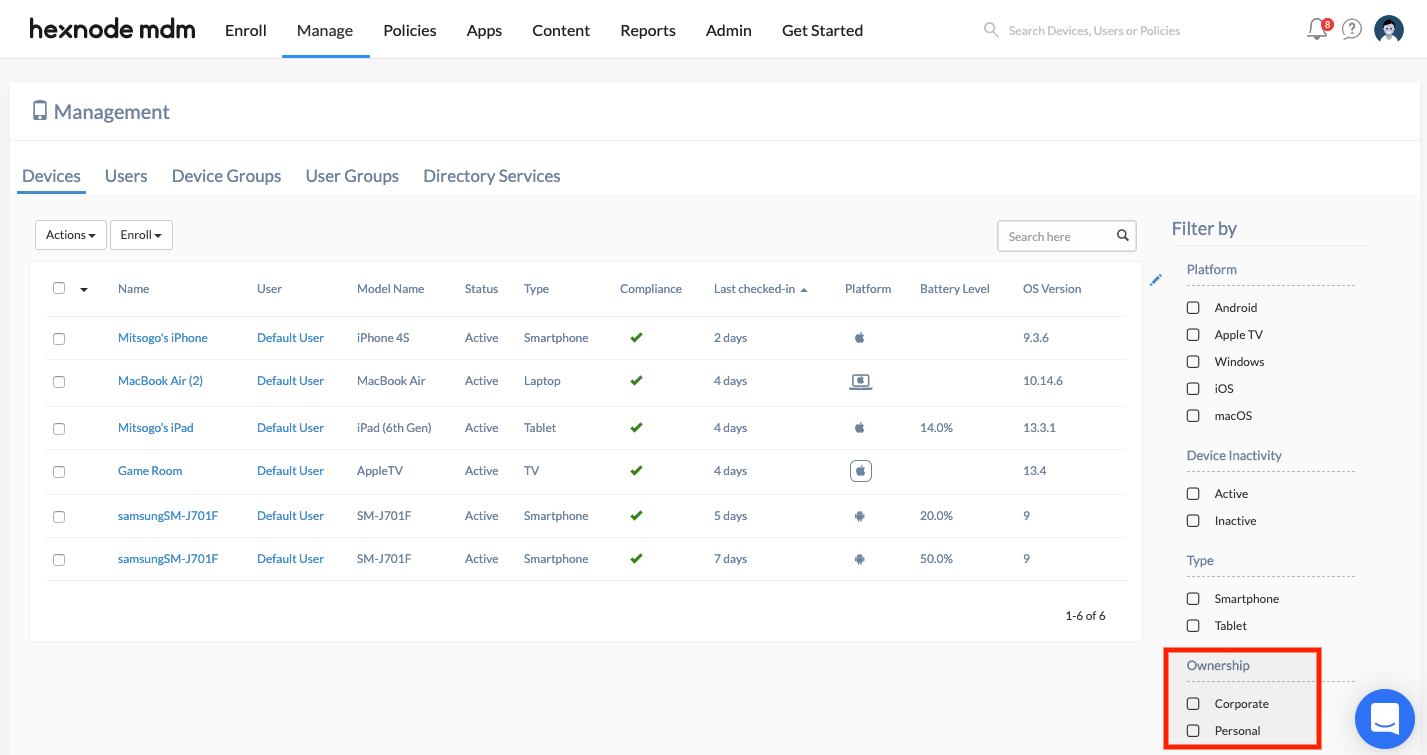 Hope this helps!
Cheers!
Grace Baker
Hexnode MDM
19 May 2020