With Hexnode, you can now allow/prevent the data backup for Android devices.
All you need to do is to enable/disable the option Data backup under Android > Restrictions > Allow Sync Settings. This field will be disabled by default.
Disabling this option restricts the app data being backed up to or restored from Google Drive.
This feature is supported only on Android 8+ devices enrolled in Android Enterprise program in Device Owner mode.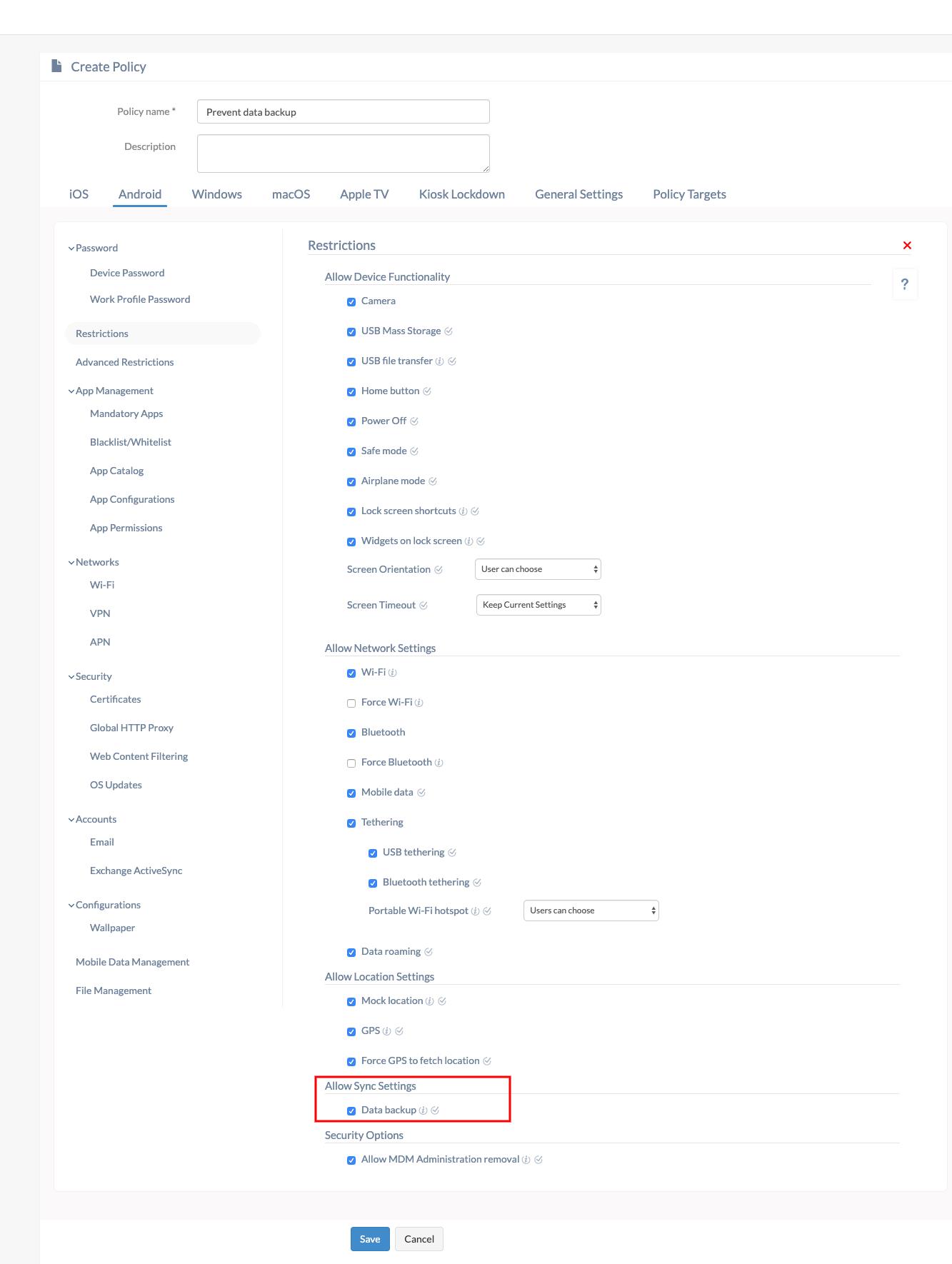 Cheers!
Michelle Hendricks
Hexnode MDM