Hey, Thanks for reaching out to us.
Kindly navigate to policies–>new policy–>new blank policy–>Windows–>Advanced Restrictions–>Customize start menu.
You will have the option to customize the start menu by choosing whether to show or hide shortcuts for some folders on the start menu.
Look into the below screenshot for a reference: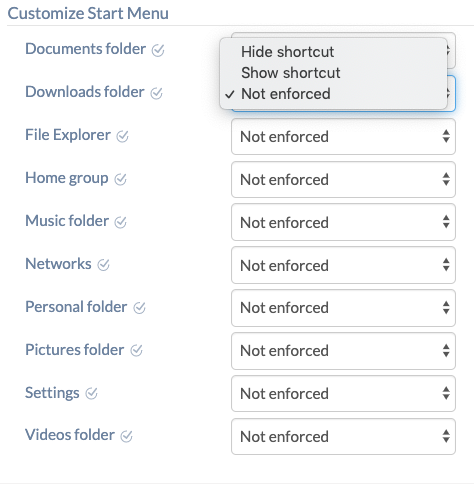 Please note to associate targets and save the policy.
You can use the help link for reference.
Cheers!
Grace Baker
Hexnode MDM
26 November 2019