Android Certificates
Setting up Certificates for Android devices got a lot easier with Hexnode MDM.
With this now you can provide encrypted protection to the network connectivity's such as VPN, Wi-Fi and much more. Even password protected certificates are now available.
Check out Android Certificates to know more on this.
Android VPN
Our new feature Virtual Private Network (VPN) for Android enhances your security via a private network. With this you can ensure protection to the sensitive data.
Check out our help documentation to know in detail about Android VPN.
Android Restrictions
We are excited to announce that we have added three new key features to the android restrictions. This includes the options to Force Wi-Fi and Force Bluetooth under Basic Restrictions and the option Factory Reset Protection (FRP) under Advanced Restrictions – Apply with one click right from the console!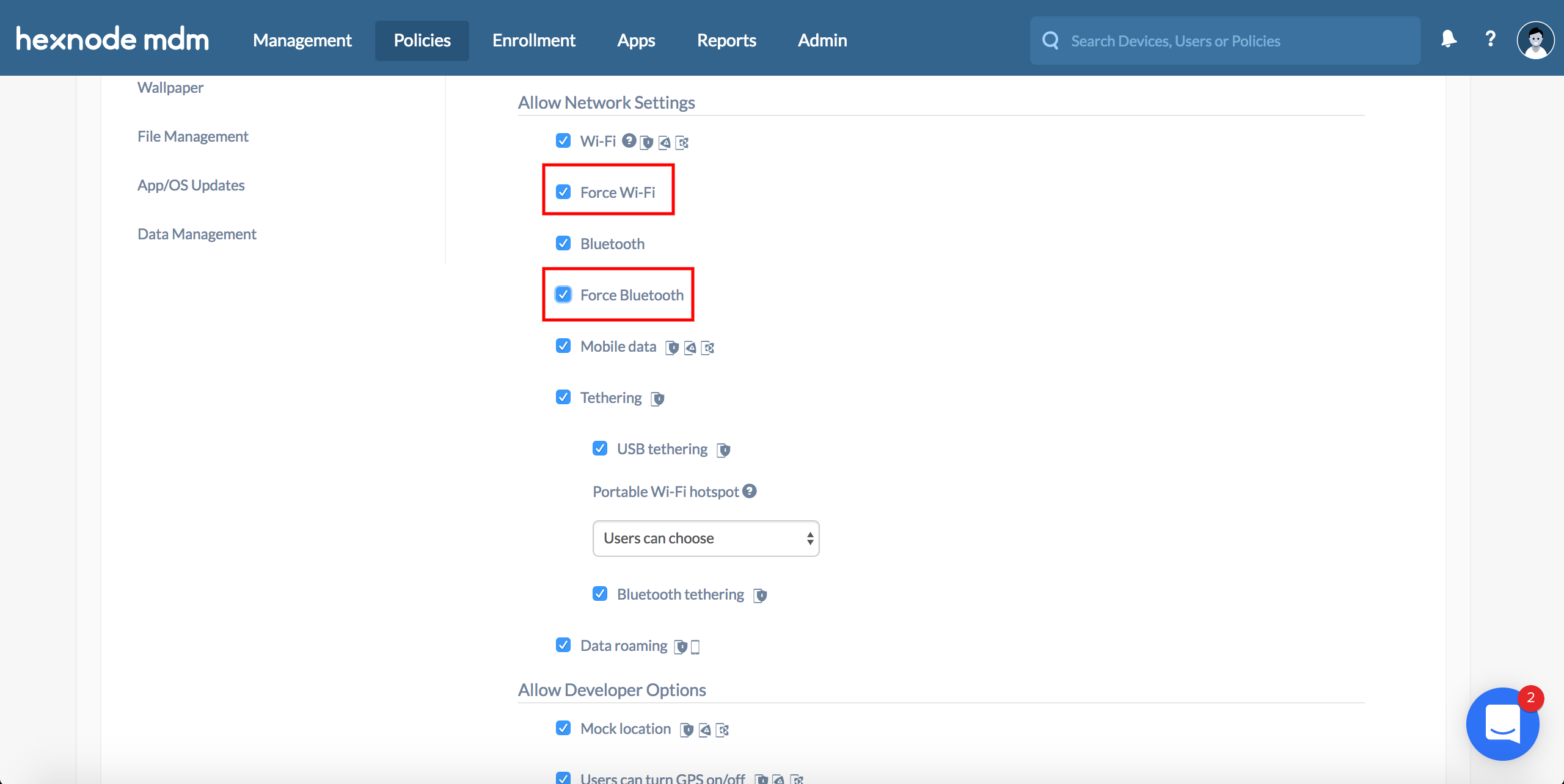 Here is how it can be configured!
Login to your Hexnode MDM Portal.
Go to Policies > Android Settings > Restrictions > Allow Network Settings > Force Wi-Fi / Force Bluetooth.
Check the option and associate the policy to force wi-fi / bluetooth on your devices.
To activate FRP!
Login to your Hexnode MDM Portal.
Go to Policies > Android Settings > Advanced Restrictions > Factory Reset Protection (Google Account Verification).
Once FRP is activated, it prevents use of a device after a factory data reset, until you log in using a Google username and password previously set up on the device.
Check out Factory Reset Protection to know more on this!
Cheers!
Michelle Hendricks
Hexnode MDM