With the new permission, you can now allow or restrict users from configuring managed Wi-Fi profiles pushed to devices.
If enabled, users can also add networks of their choice to the preferred networks.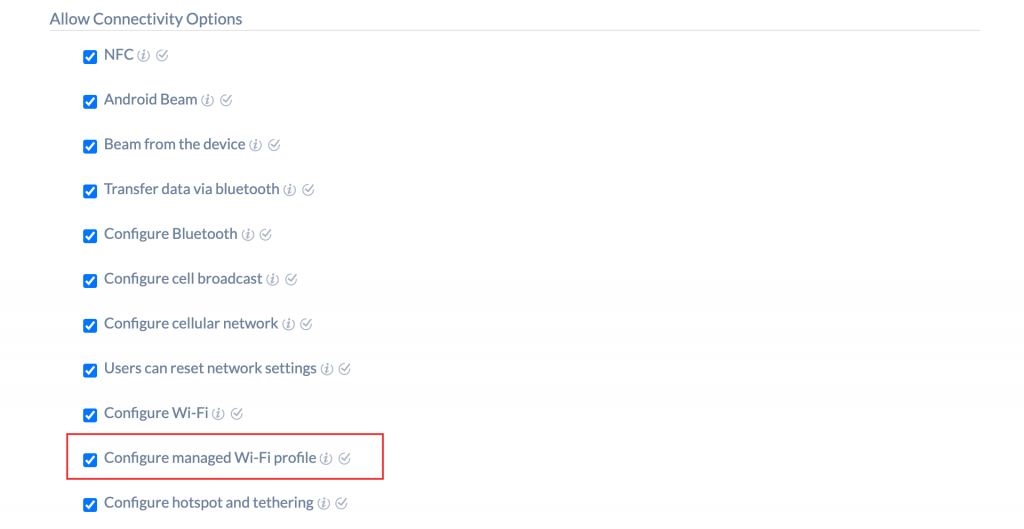 Let's get started!
Go to Policies > New policy.
Click on Android > Advanced Restrictions.
Select the option 'Configure managed Wi-Fi profile' to allow users to configure the managed Wi-Fi profiles on the devices.
Take a look at our help doc to learn more.