June 7, 2021 at 6:08 am
#9965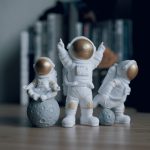 Gabriel Galbraith
No need to worry, @Judith!
You can exit the lost mode by entering a password on the device. Here, there are 2 cases:
If you've already configured a kiosk lockdown policy and a kiosk exit password for the device, enter this kiosk exit password to disable lost mode on the ROM-enrolled device.
If a kiosk exit password has not been configured, navigate to Admin > General Settings > Global Exit Settings (Android) and enter the Exit Passcode shown here on the device.
You can read the documentation on ROM enrollment for more information.
Hope that resolves your issue.
Gabriel Galbraith
Hexnode UEM