June 2, 2021 at 9:43 am
#9867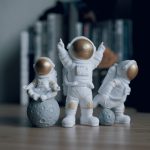 Gabriel Galbraith
Here to help, @Yeboi!
Please follow these steps for adding pre-approved devices:
Once you've navigated to Enroll > All Enrollments > Enterprise > Pre-approve, choose the enrollment type and click Continue.
Select the domain and proceed to download the sample CSV file.
Enter the mandatory data required like name, email, ownership, serial number and platform.
Click Next, and if there are no errors, the data uploaded in the CSV file will be displayed.
Choose how to send enrollment requests and click on Send.
You can also refer to the help documentation on pre-approved enrollment for more detailed steps.
Hope that helps.
Cheers!
Gabriel Galbraith
Hexnode UEM