June 2, 2021 at 8:32 am
#9851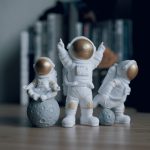 Gabriel Galbraith
Thanks for reaching out to us, @Yeboi!
You can restrict the enrollment to a list of selected devices with the help of
pre-approved enrollment. Navigate to Enroll > Settings, and under Enrollment Restrictions, enable the Pre-approved Devices Only option. This will limit the enrollment to the set of approved devices only.
To specify the devices that are to be pre-approved, certain details are to be added in the CSV file to be uploaded in the portal. In this, you have to enter the details such as the name of the device user, SAMAccountName, phone number of the user, the device serial number, platform, etc. When the Pre-approved Devices Only option is enabled, only the administrator approved devices can be enrolled. So, you can pre-approve the corporate devices alone, thus preventing personal device enrollment.

Hope that resolves the issue.
Cheers!
Gabriel Galbraith
Hexnode UEM