April 15, 2021 at 6:17 am
#9644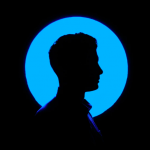 Zach Goodman
Hi @Emi, Hexnode UEM supports remote wipe for Apple TV devices starting with tvOS 10.2 and up. Wiping the device will reset the device to its factory settings.
To wipe multiple Apple TV devices from Hexnode UEM follow these steps –
1. Navigate to Manage > Devices and filter out the Apple TV devices.
2. Mark the checkbox for the devices you need to wipe.
3. Click on the Actions drop-down button and select Wipe device from the list.
4. Confirm your action.
Note:
● When a DEP-enrolled device is wiped, the device will be re-enrolled if the option "Enroll devices in MDM" is enabled in the default DEP policy associated with your DEP account.
● On non-DEP devices, the device will have to be manually re-enrolled once this action is initiated.
Find out more about the Wipe device action from our Help Center documentation.
Cheers!
Zach Goodman
Hexnode UEM