May 18, 2021 at 9:00 am
#9266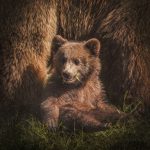 Rene Anderson
@Indah. Thank you for reaching out to us!
Managing your Apple ID can be done by simply signing in to the Apple ID account page with your Apple ID and password.
It is good practice to keep updating all information in your account. Update your date of birth, country/region, trusted phone numbers, and devices. Update your Apple ID with an email address that you use often. You can add more email addresses to help friends and family find you in various Apple services. It is also recommended that you change your password frequently and try not to reuse old passwords. Set strong passwords that cannot be easily guessed by intruders.
To secure your Apple ID, ensure that two-factor authentication is enabled for your account. In case you are unable to do so, reset the security questions with answers only you would know. Adding a rescue email address can help you access your account in situations where you've either forgotten your password or the answers to the security questions.
I hope I've addressed all your concerns.
Cheers!
Rene Anderson
Hexnode MDM