May 13, 2021 at 2:13 pm
#9114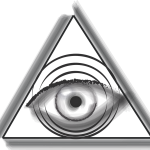 Deborah Timothy
Hi Rhys,
Thanks for reaching out to us.
As of now, Hexnode can remotely control only rooted Android devices and Samsung Knox devices. It is mainly used by IT admins of an organization to troubleshoot issues on their employees' devices as @Aubrey rightly mentioned.
On iPhone, Hexnode can only delete managed apps. Managed apps are apps that are installed via Hexnode. Supervision is a feature of Apple that lets the organization have more control over the device. Read List of iOS Supervised mode features by version to know more. With Hexnode, organizations can configure VPN, blacklist malicious websites/apps, block cookies, control the flow of personal and corporate data etc., to prevent cyber-attacks. This not only protects the corporate data but keeps your phone safe too. As long as your activities do not put corporate data or the device at risk, Hexnode will not interfere with your usage of the device.
We understand your concerns regarding privacy. Refer to our privacy policy to get a deeper understanding. Feel free to contact us if you still have lingering doubts.
Cheers!!
Deborah Timothy
Hexnode UEM