August 3, 2020 at 4:48 pm
#7682
Thomas Specter
Hi Keanu,
Thank you for reaching out to us.
Currently we do not have an option to add a web clip to an iOS device along with a multi app kiosk policy. However, we do have a workaround which would help you achieve your requirement.
You can add a webclip to the iOS device using policy. Please look at the image below.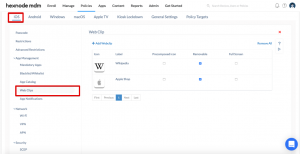 Once you have added the webclip here, you shall then have to subsequently blacklist all the other apps through the blacklist policy.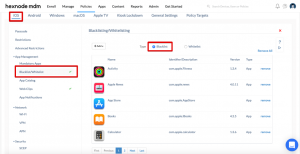 Deploying this policy to your target device, will enable a multi app kiosk with web clips included.
Cheers!
Thomas Specter
Hexnode MDM