July 23, 2020 at 9:35 am
#7613
Thomas Specter
Hi,
Thank you for reaching out to us.
Currently Hexnode helps you retrieve the information of the SIM card inside it, the phone number, the IMEI number, and the network carrier provider as well.
These are the values returned by the device, which is in turn copied to the Hexnode console.
The plan details of a SIM card cannot be detected by an MDM profile on the device. However, in the same page that this info is displayed on your Hexnode account, you have a provision to add a custom note with respect to the device.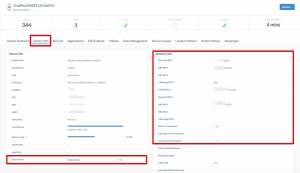 Please do check this out.
Cheers!
Thomas Specter
Hexnode MDM