April 27, 2020 at 12:47 pm
#6697
Grace Baker
Hey, Thanks for reaching out to us.
Yes, the devices enrolled via the pre-approved enrollment method will be displayed under the Manage tab.
Please navigate to Manage-> Devices and you can list out the pre-approved devices using the filter options at the right side of the screen. Please choose the option 'Pre-approved' under Enrollment Status and the devices will get listed.
Also, when you click on the device name of a pre-approved device under Manage-> Devices, you will be directed to the device summary page, with the top banner 'Pre-approved device', if the user still has not enrolled it.
Please use the below screenshot for a reference: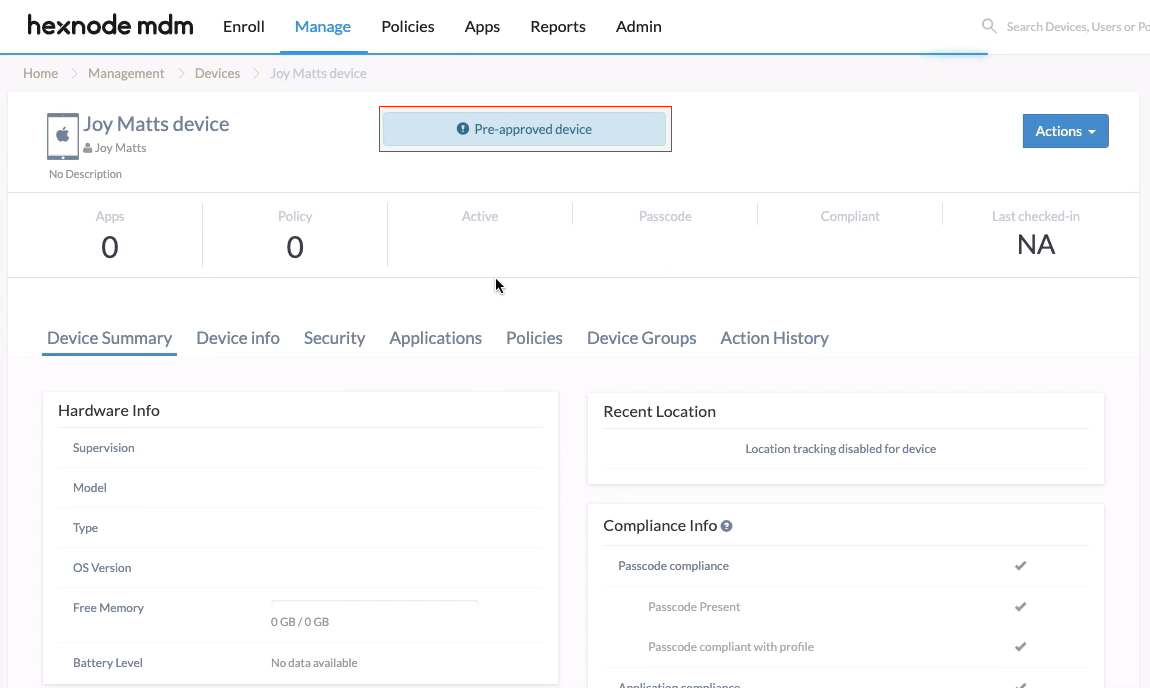 Also, you will not be able to fetch the location or device details of these pre-approved devices, until the user enrolls it.
Cheers!
Grace Baker
Hexnode MDM