December 18, 2021 at 3:59 am
#13940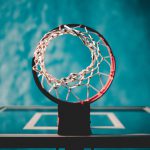 Chris Coleman
Hey Antonia,
Thank you for reaching out to us!
This issue could arise due to a signature mismatch between the new APK file and the current one. The key used for signing the new APK may be different from the one used to sign the earlier APK. This could result in the Hexnode UEM application not getting updated.
You can contact your vendor and get the latest APK file signed with the same key. Upload the signed APK file to the Hexnode app inventory as an Enterprise application. Update the application with the newly signed APK file using the Install Application action from the Hexnode portal.
Hope this clears your query.
Cheers!
Chris Coleman
Hexnode UEM