November 23, 2021 at 11:23 am
#13521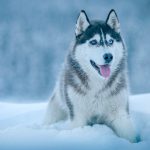 Jeff Morrison
Hey @werner, thanks for reaching out to us!
From your description, it seems that the identifier of your installed Zoom app varies with the PKG identifier of the Zoom app. Also, it is seen that the Store App checkbox is left unchecked. In this case, you can just enable this checkbox and search the app. You will now be able to select and configure the necessary settings for the Zoom app. To configure the screen recording settings, you can either set it to Default, Deny or Let user authorize. The latter option is available only on macOS 11.0+ and, if chosen, lets the users grant permission to record the screen.
Have a look at the Privacy Preferences Policy Control profile to know more.
Hope this answers your query.
Cheers!
Jeff Morrison
Hexnode UEM