August 31, 2021 at 6:04 am
#12729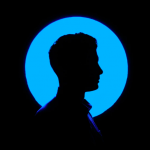 Zach Goodman
Hi @opheli_a, there is no limit to how many times a device can be re-enrolled on Hexnode. When you disenroll and enroll a device, Hexnode does not check if a device was enrolled previously. It will follow the standard procedure of associating the device with a device ID and installing/initializing the necessary MDM agent or apps. Every time you freshly enroll your device, Hexnode will generate a unique Device ID for the device. Hexnode shall also reset any friendly name set for the device on the portal.

@trixie-katy, the error you have mentioned shows up when you have exhausted the license purchased for your portal. It might also show when the wrong server address was entered during enrollment since a license cannot be found associated with the portal. Please re-check your subscription from Admin > License > Subscribe or check with the user if they have entered the correct server address.
Regards,
Zach Goodman
Hexnode UEM
This reply was modified 4 months, 3 weeks ago by

Zach Goodman

.