August 8, 2021 at 8:57 am
#12094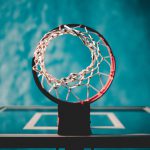 Chris Coleman
Hey Cheryl,
Thank you for reaching out to us!
The licenses for VPP apps are purchased from the Apple Business Manager / Apple School Manager portal. Once the licenses are purchased, you can seamlessly install the applications on your devices. This looks like an app-specific issue and is not caused by a glitch from our side. However, you can try the following troubleshooting methods to resolve the issue:
Remove the application from the Home Screen and initiate the app installation again.
Restore the device and re-initiate the app installation.
Check the number of available VPP licenses for the application. If there are no licenses available, you can purchase new licenses from the ABM or ASM portal.
Check the validity of the VPP token. If the token has expired, you need to renew the Volume Purchase Program token.
Install the application manually from the App Store and check whether the application is installed in the device. If the app is still not getting installed on the device, the issue could be with the application.
If you are still having difficulty installing the VPP apps, you can contact us at mdm-support@hexnode.com. We will be more than happy to help you out.
Hope this helps.
Cheers!
Chris Coleman
Hexnode UEM