August 3, 2021 at 6:57 am
#11885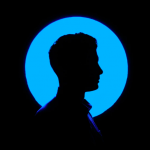 Zach Goodman
@arden, with Shared iPad, enabled, you may share a single iPad among multiple users. This can be done by creating multiple Managed IDs (created through ABM/ASM) linked to specific users. The features you get with Shared iPads in general are –
1. Each user will have a separate user profile and personalized experience while using the iPad.
2. When a user signs in with their Managed ID, the corresponding files, apps and settings linked to the user will be automatically downloaded on the device.
3. Each user will have a separate storage partition on the device.
4. Content caching to enable local caching, automatic iCloud sync and quick user personalization on the next sign in.
To enable Shared iPad for your device, configure a DEP profile from Admin > Apple Business/School Manager > Apple DEP > DEP Configuration Profiles > Configure DEP Profile. Check Enable Supervision and Allow Shared Devices, configure the rest of the profile as required. When you deploy this profile while enrolling your device, the Shared iPad feature will be configured automatically.
Cheers!
Zach Goodman
Hexnode UEM
This reply was modified 5 months, 3 weeks ago by

Zach Goodman

.