July 19, 2021 at 2:57 am
#11528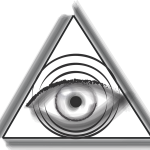 Deborah Timothy
Hello Kourtney,
Thank you for reaching out to us.
Check the policies that are associated with the device. You might have configured a restriction that is forcing mobile hotspot to remain on at all times. One cannot use Wi-Fi and hotspot at the same time. Set the restriction, Portable Wi-Fi hotspot to either Users can choose or Always off. This setting can be found in Restrictions > Allow Network Settings section of the Android policy. You will be able to use Wi-Fi once the policy/policies are modified. In the meantime, you can use Bluetooth tethering to access the internet.
Portable Wi-Fi hotspot was introduced to let the admin control the hotspot on the enrolled devices. This setting will not work if the restriction, Force Wi-Fi is enabled.
Cheers!!
Deborah Timothy
Hexnode UEM