July 6, 2021 at 6:16 am
#11128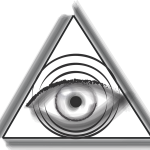 Deborah Timothy
Hello Fabio,
Thank you for reaching out to us.
All the apps developed using Xamarin crashes upon launching in iOS 14.2. Unfortunately, Insightly is one of them. This is an issue that we face due to a bug in iOS 14.2. It has been widely reported in Apple Forums. The problem seems to be resolved in iOS 14.4. So kindly update your devices to iOS 14.4 or above and check if the issue persists.
Installing the app without using Hexnode might also solve this issue, as the problem occurs due to the incompatibility of Xamarin and the UEM.
Cheers!!
Deborah Timothy
Hexnode UEM