June 28, 2021 at 11:52 am
#10690
Chris Coleman
Hey Ramoos,
Thank you for reaching out to us!
Hexnode provides you with a wide range of reports that can be generated according to your requirement. In order to get a report on all the users that have not enrolled any devices, you can navigate to Reports > User Reports and select "Unenrolled Users". This report consists of all the users that do not have any devices assigned to them.
You can further filter out the users based on their domain from the "Filters" section on the right-hand side of the page.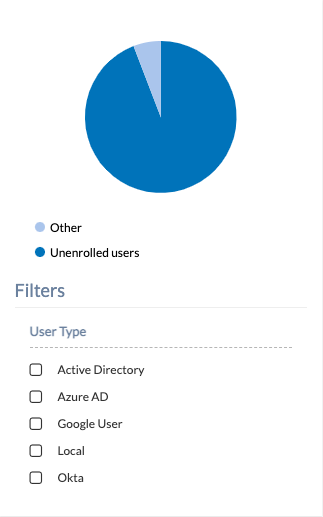 You can choose the type of users to be displayed based on their domains as shown in the above snapshot. You can also export the reports in PDF or CSV formats.
Hope this answers your query.
Cheers!
Chris Coleman
Hexnode UEM