June 8, 2021 at 3:34 am
#10275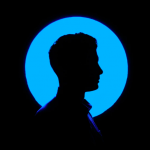 Zach Goodman
@Orla-Moriss, you can seamlessly migrate to Android Enterprise for all your existing and new device enrollments with Hexnode UEM. Let me elaborate –
Migrating to Android Enterprise would involve three steps (sample given below) which may be modified as per your deployment needs –
Charting the migration plan
1. Decide the mode of enrollment for the device in Android Enterprise. You have the option to enroll your devices either as device owner or profile owner.
2. Go to Manage tab and create a device group with all your devices to migrate. Name the device group as 'Migrate device'. By clearly grouping devices you can systematically proceed with the migration.
3. If you plan to use the pre-approved method of enrollment, go to Reports > Device Reports > All Devices and search 'Migrate device' this should list all devices in the group.
(You may download the filtered list as a CSV file from here. The pre-approved method of enrollment will automatically add the users and their device before actual enrollment. You may modify the downloaded CSV file to easily create a pre-approved list for the migration.)
4. Make a note of all the previously associated policies and assets on these devices.
When you perform migration on the device, the device will get a new identity so it's important to visually map the old policy and assets deployed to this new identity.
5. Plan how you'll enroll the device into Android Enterprise, disassociate the old device identity and re-associate the old policies and assets.

Note: Make sure to inform users well in advance of your plans so that they can be prepared for the change.

Enrolling the device on Hexnode Android Enterprise program

Enrolling the device
(The below steps may involve activity on the end-device)
Applies to Profile owner enrollment –

1. On the portal, check if the Hexnode for Work app is added under the Apps tab. Add the app if not already added by selecting + Add Apps > Store App.
2. Deploy the Hexnode for Work app to the migrating devices from device actions.
3. Ask users to install the app and follow on-screen instructions to complete enrollment.
4. Disenroll the device identity associated with the legacy enrollment from Hexnode.
5. Inform users they may uninstall the Hexnode MDM app from their devices.

Applies to device owner enrollment –

1. On the portal, initiate a wipe device command for the devices.
2. Disenroll and remove the device on the portal.
3. On successful device reset, provide users with further instructions to enroll. Refer Help documentation for assistance.

Pre-approving devices
Add the devices as pre-approved devices on your portal and ask the device users to enroll accordingly.
For pre-approved devices, you may associate your policies in advance before actual device enrollment (mentioned in the next step) and then, continue with the enrollment.

Migrating your configurations
Associate the previously applied policy and assets with the new device identity.
In this respect, you will find the Android Enterprise Migration Guide on our Help Center and our blog article on the same helpful.
Also, please check if your plan supports the features mentioned here and validate your case thoroughly before trying the steps.
Hope I was able to help.
Cheers!
Zach Goodman
Hexnode UEM