This week, we're delighted to announce yet another add-on to our remote actions for Windows – Uninstall Application.
Now, IT has the flexibility and power to remove unnecessary applications remotely with the help of a few clicks.
Here's how you can do this:
Navigate to Manage > Devices on your Hexnode UEM server.
Choose your target Window machines.
Head on to Actions > Uninstall Application.
Next, select the unwanted applications and click Done.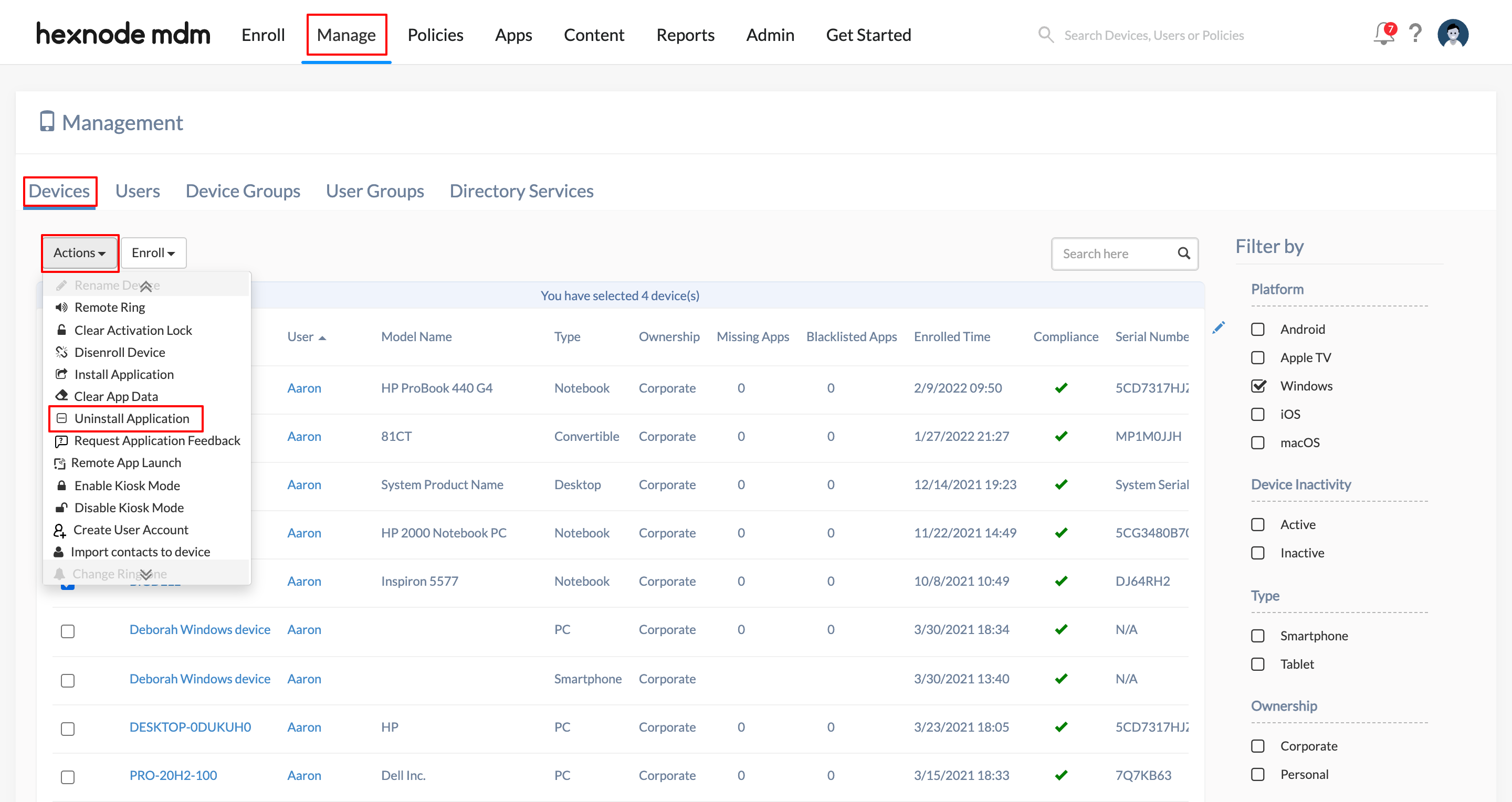 Please note that you can remove only apps that have been initially deployed via Hexnode.
Wanna know more? Have a peek at our documentation to get more insights on the Uninstall Application action.
Cheers!
Jeff Morrison
Hexnode UEM