Previously, you could set up only password rules for Android devices that aid the IT admins in setting specific criteria so that the devices comply with the rules set by the organization. But a few situations paved the way for the IT admins to mandate certain passwords on the devices instead of password rules. And, Hexnode brings forward a brand-new add-on for Android devices – Setting Device Password.
With this, the admins can now set up a specific device/work profile password for your Android devices. If your devices are running Android 7.0+, ensure that they are enrolled in Android Enterprise, with the password token activated in the latest version of the Hexnode for Work app.
Now, let's see the configuration steps via the UEM console.
Navigate to Manage > Devices and select the devices on which password is to be set.
From Actions, choose Set Password.
Provide the password and confirm the action.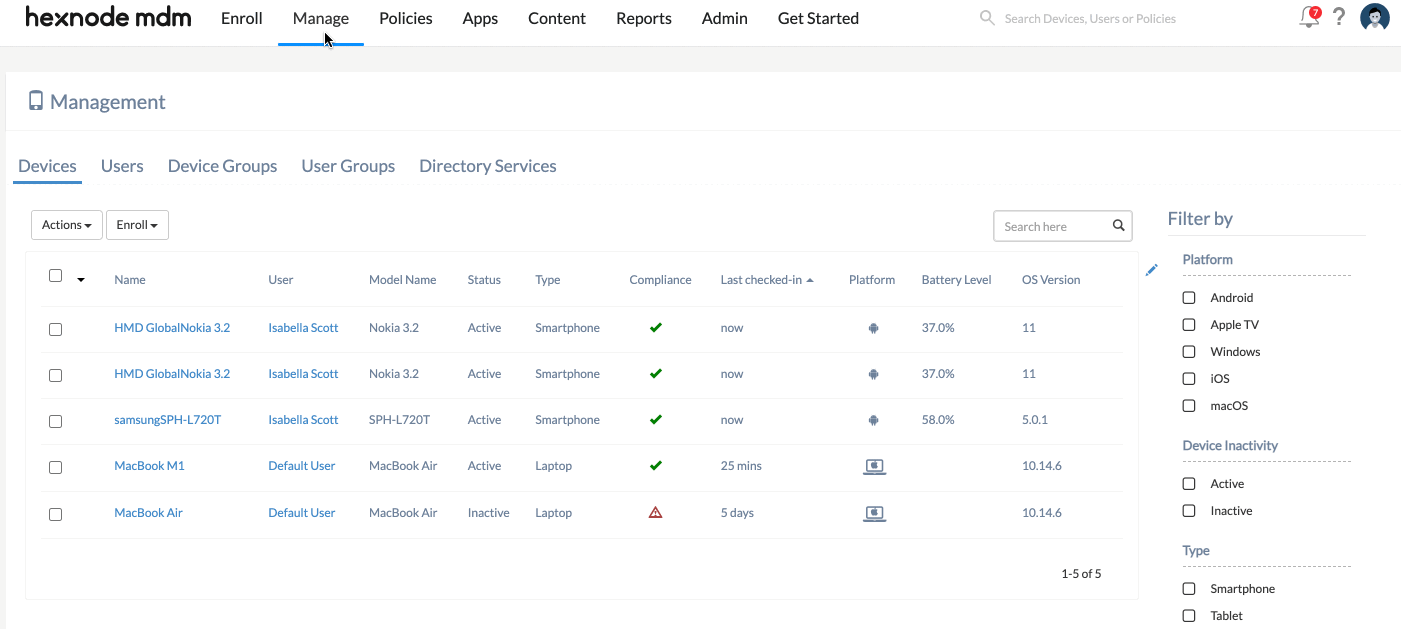 For Android Enterprise devices enrolled in device owner mode, the password would be the device password. Whereas for profile owner devices, it would be the work profile password. Have a look through setting up device passwords on Android devices to know more.
Cheers!
Michelle Hendricks
Hexnode UEM