Hi Shaeme,
Welcome to Hexnode Connect!
Currently, Hexnode provides you with an option to view the latest policy version by navigating to Policies > My Policies. Now, hover over the required policy name and move towards the right end and click on the policy summary icon.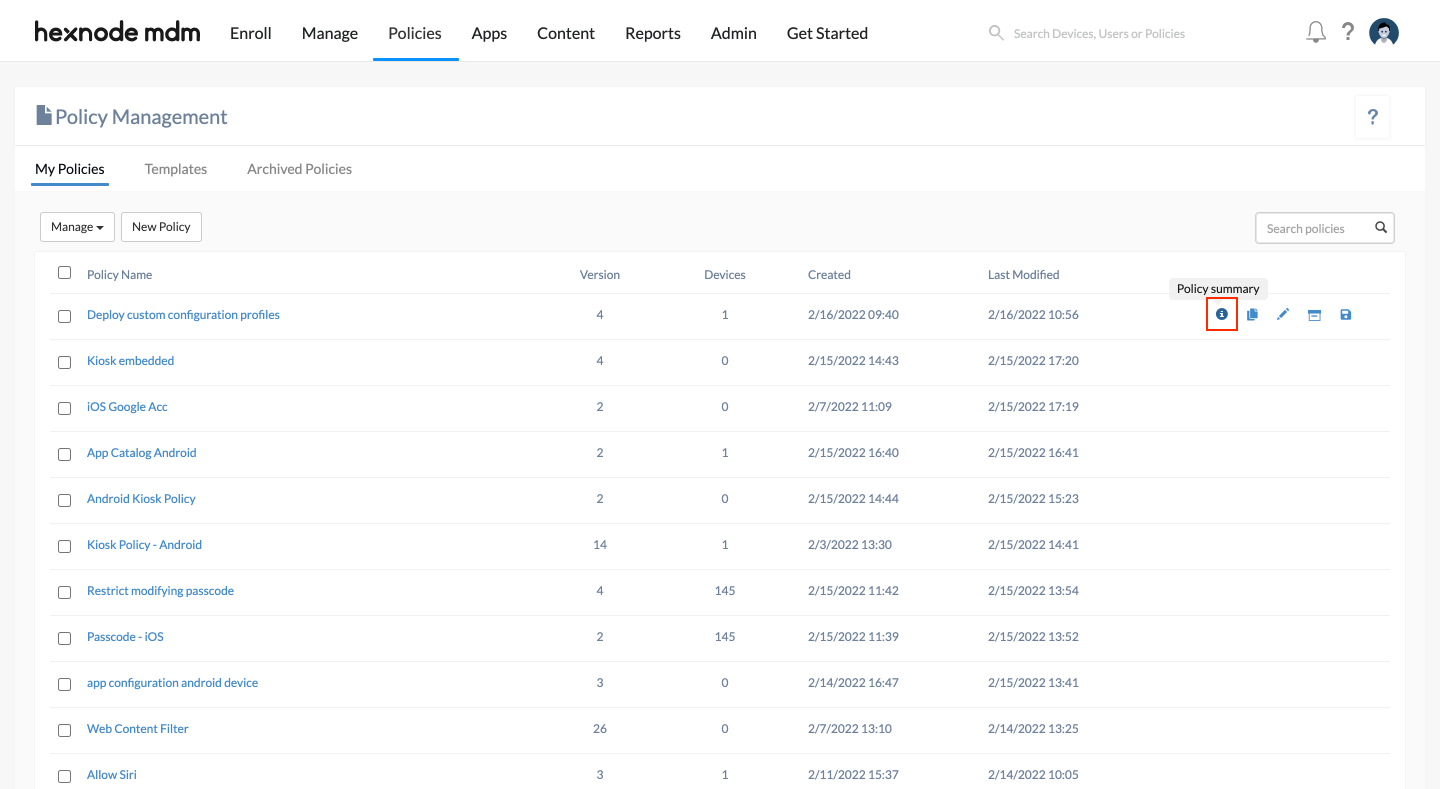 You can view the latest policy version along with the modified date.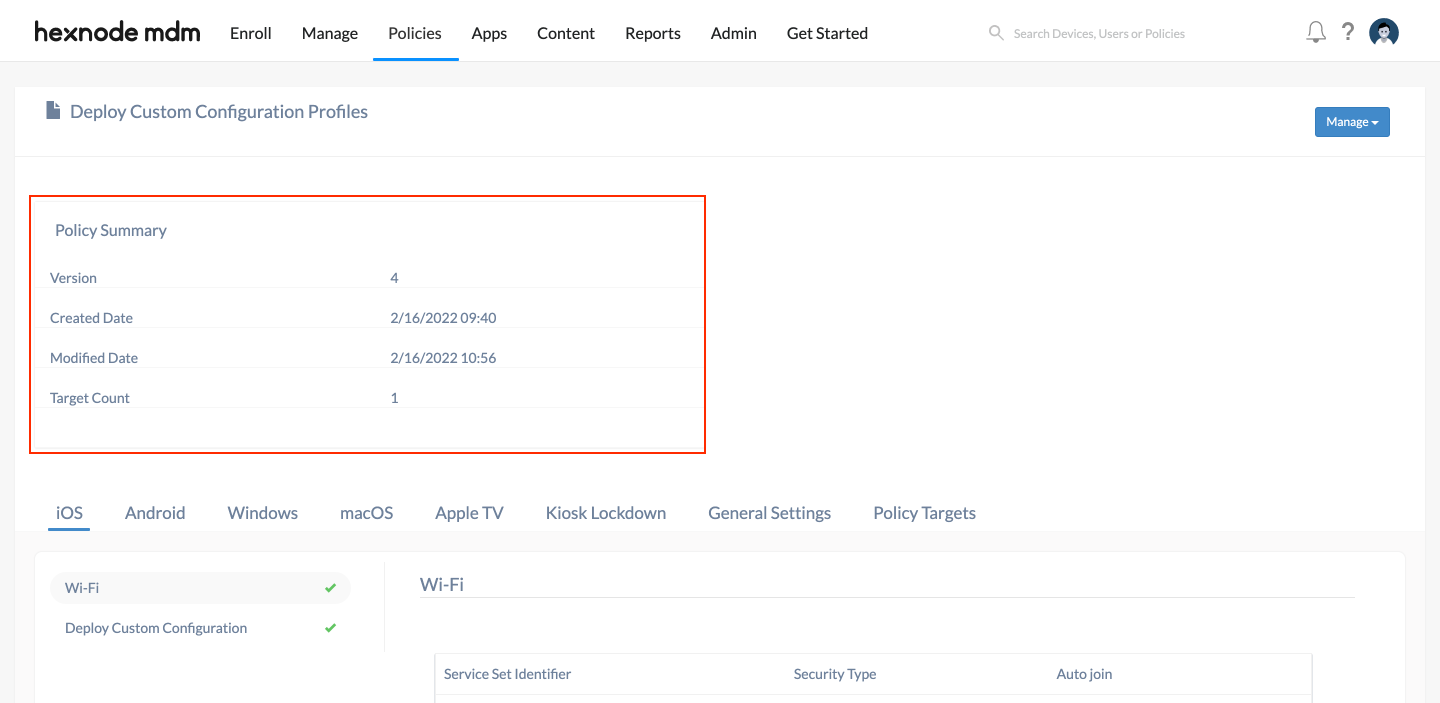 I have raised a request on your behalf with the development team to include a log of policy history. Will keep you in the loop with further updates.
Meanwhile, keep an eye on our feature announcements.
Michelle Hendricks
Hexnode UEM
16 February 2022