Hi Jarred,
Thank you for reaching out to us!
You shall be able to disable the SD card slot on Windows devices by unchecking the option "Use storage card", in Windows Restrictions. Please have a look at the image below: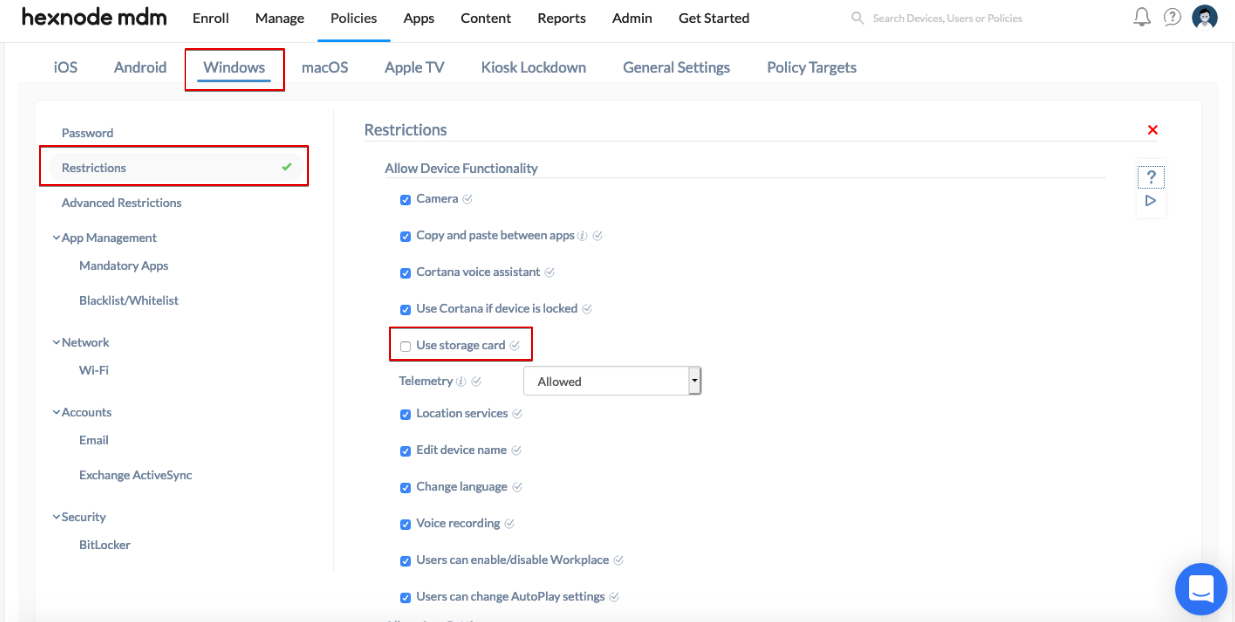 You can apply this configuration on your devices and ensure that your Windows devices shall have their SD card slots disabled.
This feature is supported by:
Windows Phone 8.1
Windows 10 Mobile
Windows 10 PC
Cheers!
Thomas Specter
Hexnode MDM
18 March 2021