Configuration tweaked : macOS Passcode policy
What's new in this update : An option to enforce password change at the next login is implemented for macOS devices.
Where can you configure this? : Policies > macOS > Passcode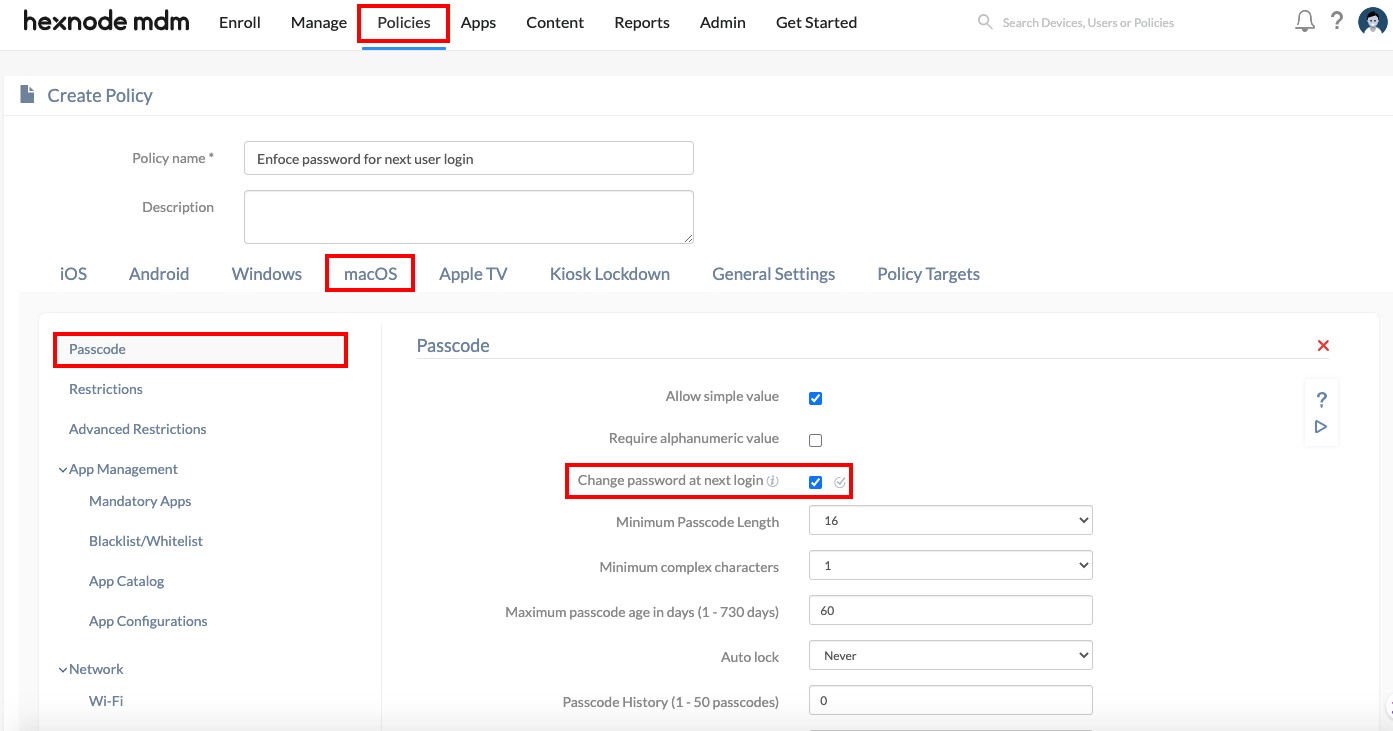 How does this work? : Enabling this option prompts the user to change the password on the next login. In order to remove this configuration after applying the policy to the devices, you will have to remove the password policy from the devices.
Cheers!
Michelle Hendricks
Hexnode MDM