We are pretty excited to announce the release of the feature 'Media Management' for macOS devices.
With Hexnode's latest update, you can now manage external/internal media, disk images and optical media on your macOS devices. This feature is supported only on macOS devices running 10.13.6 and later.
External media management includes SD cards, USB flash drives, or other mountable media, whereas the internal storage disks includes the partition excluding the macOS system volumes. Besides, you can also allow/deny the use of disk images and optical media.
Here's where you can configure this.
Policies > macOS > Security > Media Management.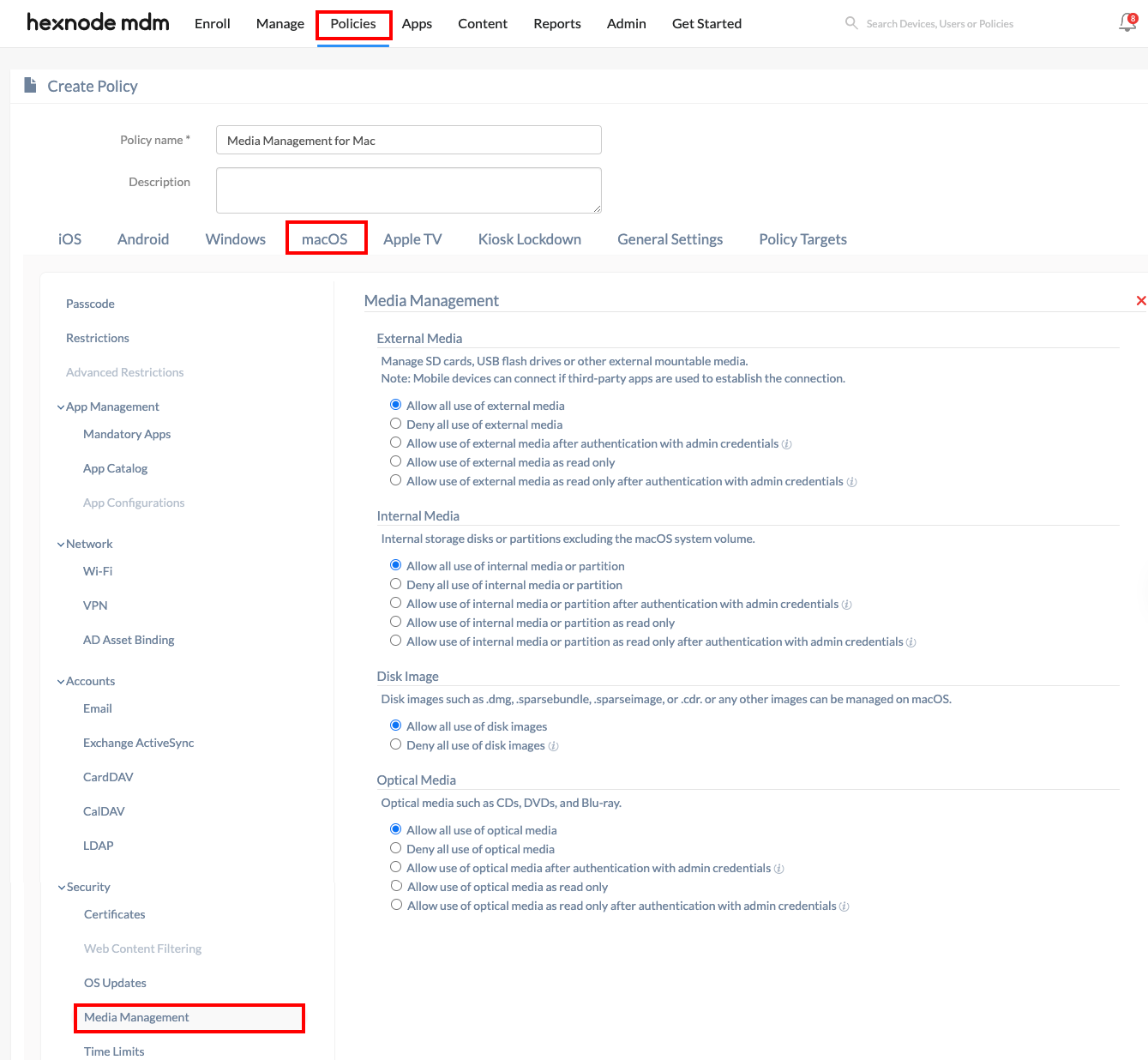 Have a look at media management to know more.
Cheers!
Michelle Hendricks
Hexnode MDM