Lock task mode for Android Kiosk
With Hexnode MDM's lock task mode, you can now easily disable a few sets of configurable system UI features for Android devices locked in kiosk mode.
A set of restrictions have been included under Android Kiosk settings, that disables a few configurable system UI features and lock down the devices to an immersive kiosk mode with all the whitelisted apps. It allows you to disable the features such as System Info, Home button, Notifications, Recent app buttons, and Global actions.
Here is how you can configure!
Login to your Hexnode MDM portal.
Navigate to Policies > Kiosk Settings > Android Kiosk Mode > Peripheral Settings > Advanced Lock and check the option Lock task mode.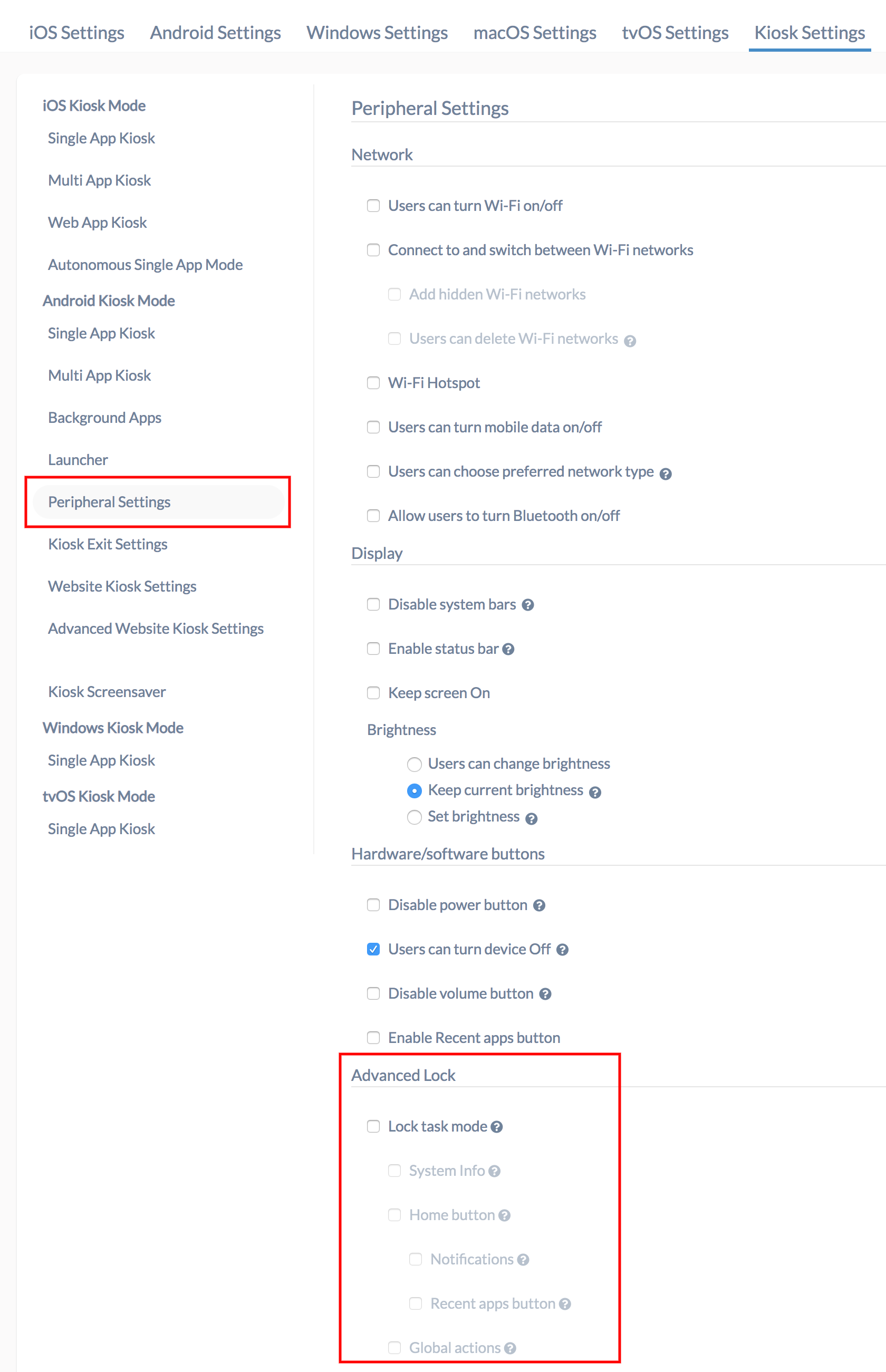 Have a look at Lock task mode for Android Kiosk.
Cheers!
Michelle Hendricks
Hexnode MDM